INDEXED BY




CONFERENCE TO BE HELD IN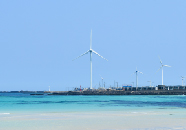 Tokyo, Japan

SPONSORED BY

SUPPORTED BY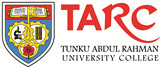 KEYNOTE SPEAKER


Keynote Speaker I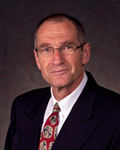 Prof. Walter Herzog
University of Calgary, Canada
Dr. Herzog did his undergraduate training in Physical Education at the Federal Technical Institute in Zurich, Switzerland (1979), completed his doctoral research in Biomechanics at the University of Iowa (USA) in 1985, and completed postdoctoral fellowships in Neuroscience and Biomechanics in Calgary, Canada in 1987. Currently, Dr. Herzog is a Professor of Biomechanics with appointments in Kinesiology, Medicine, Engineering, and Veterinary Medicine, holds the Canada Research Chair for Cellular and Molecular Biomechanics, and is appointed the Killam Memorial Chair for Inter-Disciplinary Research at the University of Calgary. His research interests are in musculoskeletal biomechanics with emphasis on mechanisms of muscle contraction focusing on the role of the structural protein titin, and the biomechanics of joints focusing on mechanisms of onset and progression of osteoarthritis. Dr. Herzog is the recipient of the Borelli Award from the American Society of Biomechanics, the Career Award from the Canadian Society for Biomechanics, the Dyson Award from the International Society of Biomechanics in Sports, the Muybridge Award from the International Society of Biomechanics, and recently received the Killam Prize in Engineering from the Canada Council for the Arts for his contributions to Biomedical research. He is the past president of the International, American and Canadian Societies for Biomechanics. He was inducted into the Royal Society of Canada in 2013.
Keynote Speaker II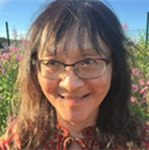 Prof. Irene Yu-Hua Gu
Chalmers University of Technology, Sweden
Dr. Irene Yu-Hua Gu received Ph.D. degree in electrical engineering from Eindhoven University of Technology, Eindhoven, The Netherlands, in 1992. From 1992 to 1996, she was Research Fellow at Philips Research Institute IPO, Eindhoven, The Netherlands, post dr. at Staffordshire University, Staffordshire, U.K., and Lecturer at the University of Birmingham, Birmingham, U.K. Since 1996, she has been with the Department of Electrical Engineering (previous name: Department of Signals and Systems), Chalmers University of Technology, Gothenburg, Sweden, where she has been a Professor since 2004. Her research interests include statistical image and video processing, video object tracking and recognition, machine learning and deep learning, and signal processing with applications. During the last several years her main research has been focused on biomedical image analysis and deep learning. Dr. Gu was an Associate Editor for IEEE Transactions on Systems, Man, and Cybernetics, Part A: Systems and Humans, and Part B: Cybernetics from 2000 to 2005, and Associate Editor for EURASIP Journal on Advances in Signal Processing from 2005 to 2016, Editorial Board of the Journal of Ambient Intelligence and Smart Environments from 2011 to 2019. She was elected as the Chair of the IEEE Swedish Signal Processing Chapter from 2001 to 2004. She is a senior member of IEEE. She has coauthored over 200 papers, and has been ranked as the top 50 scientists in the field of Computer Science and Electronics in Sweden in the 6th Edition of 2020 ranking by Guide2Research team.
INVITED SPEAKER


To be added.