INDEXED BY




CONFERENCE TO BE HELD IN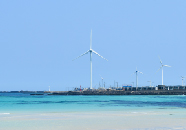 Tokyo, Japan
CONFERENCE PROGRAM


Date
Time
Events
June 15, 2023
(Thursday)
10:00-17:00
Participant Registration and Conference Material Collection
June 16, 2023
(Friday)
09:30-12:30
Opening Ceremony&Keynote Speech
June 16, 2023
(Friday)
12:30-13:30
Lunch
June 16, 2023
(Friday)
13:30-18:00
Invited Speech&Parallel Oral Presentation&Poster Presentation
June 17, 2023
(Saturday)
09:30-12:30
Invited Speech&Parallel Oral Presentation
June 17, 2023
(Saturday)
12:30-13:30
Lunch
June 17, 2023
(Saturday)
13:30-18:00
Invited Speech&Parallel Oral Presentation&Poster Presentation
June 17, 2023
(Saturday)
18:30-20:30
Banquet Dinner
June 18, 2023
(Sunday)
09:30-17:30
Academic Visit
The above is a program at a glance. It should be adjusted by the conference situation. The detailed program will be announced one month before the conference date.
ORAL PRESENTATION




Equipment Provided by the Conference Organizer:
1. Laptop Computer (MS Windows Operating System with MS PowerPoint & Adobe Acrobat Reader )
2. Digital Projectors & Screen

Material Provided by the Presenter:
1. PowerPoint or PDF files

Duration of each Presentation (Tentatively):
1. Keynote Speech: 45 Minutes of Presentation including 5 Minutes of Q&A; Invited Speech: 25 Minutes of Presentation including 5 Minutes of Q&A; Regular Oral Session: 15 Minutes of Presentation including 3 Minutes of Q&A
2. Please check the session schedule on the web to see which day and time you are presenting.
3. Please arrive at the designed room location 15 minutes before the session begins and report to the session chair.
POSTER PRESENTATION


Material Provided by the Conference Organizer:

1.The wall to put the poster.
2. Poster size is A1 in vertical format.
3. Load Capacity: Holds up to 0.5 kg.

Material Provided by the Presenters:
1. Home-made Posters
Poster Template
1. The poster can be prepared according to the Poster Template.
PERSONAL INSURANCE


Along with your registration, you will receive your name badge, which must be worn when attending all conference sessions and activities. Participants without a badge will not be allowed to enter the conference venue.
Please do not lend your name badge to the persons who are not involved in the conference and do not bring the irrelevant persons into the conference venue.
The conference organizers cannot accept liability for personal injuries, or for loss or damage of property belonging to conference participants, either during, or as a result of the conference. Please check the validity of your own insurance.