INDEXED BY




CONFERENCE TO BE HELD IN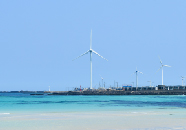 Tokyo, Japan



SPONSORED BY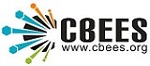 SUPPORTED BY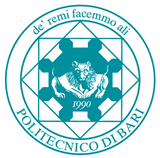 CONFERENCE THEME (Flyer Download)


Previously, ICBET 2022 in Tokyo, Japan (Online), ICBET 2021 in Tokyo, Japan (Online), ICBET 2020 in Tokyo, Japan, ICBET 2019 in Tokyo, Japan, ICBET 2018 in Bali, Indonesia, ICBET 2017 in Hong Kong, ICBET 2016 in Singapore, ICBET 2015 in Seoul, South Korea, ICBET 2014 in Penang, Malaysia, ICBET 2013 in Copenhagen, Denmark, ICBET 2012 in Hong Kong and ICBET 2011 in Kuala Lumpur, Malaysia were held successfully. This conference is held annually to provide opportunities for the delegates to exchange new ideas and application experiences face to face, to establish business or research relations and to find global partners for future collaboration.
It is welcomed that you register as listener to attend the conference. Quick registration for listener is available from Here.
PUBLICATION


Papers of ICBET have been published in ACM Conference Proceedings in the last five years. (Click)
Submitted conference papers will be peer-reviewed by technical committee or reviewers of the Conference. For accepted papers, at least one author must register for the conference and present the work. Then the paper will be published as follows. If no author is fully registered by the registration deadline, the accepted work will be withdrawn from publication.
International Conference Proceedings by ACM (ISBN: 979-8-4007-0743-8), which will be archived in ACM Digital Library, indexed by Ei Compendex and Scopus, and submitted to be reviewed by Thomson Reuters Conference Proceedings Citation Index (ISI Web of Science).
Excellent papers will be recommended to be submitted for publication in the International Journal-Molecular & Cellular Biomechanics (MCB, ISSN: 1556-5300) as a special issue paper, indexed by Scopus, Ei Compendex, BIOSIS Preview-Web of Science, INSPEC (IET), etc.
IMPORTANT DATES


Paper Submission (Full Paper for publication) Before April 15, 2023
Paper Submission (Abstract for presentation only) Before April 20, 2023
Notification of Acceptance (Abstract or Full paper) On April 30, 2023
Final Paper Submission Before May 10, 2023
Authors' Registration Before May 10, 2023
Conference Dates June 15-17, 2023
Academic Visit June 18, 2023
NEWS OF CONFERENCE


March 31, 2023, News! The conference venue of ICBET 2023 is sure. (Click)
February 27, 2023, News! Prof. Tae-Seong Kim from Kyung Hee University will deliver a Keynote Talk in ICBET 2023. (Click)
January 10, 2023, News! Prof. Tatsuya Akutsu from Kyoto University will deliver a Keynote Talk in ICBET 2023. (Click)
Dec. 26, 2022, News! TAR UMT posts the conference news of ICBET 2023 on its website. (Click)
Dec. 13, 2022, News! The paper submission system for ICBET 2023 is opened. (Click)
Aug. 09, 2022, News! ICBET 2022 papers indexed by Ei Compendex and Scopus.
SUBMISSION & CONTACT METHODS


• Submission Methods:
Electronic Submission System or Conference Email Box (.doc/.pdf)
Presentation with Paper Publication: Full paper should be submitted.
Presentation without Paper Publication: Abstract should be submitted.
• Contact Methods:
Email: icbet@cbees.org.
Should you have any inquiries about the conference, please send emails to this email address. The conference secretary will reply you within 2 working days.