CONFERENCE TO BE HELD IN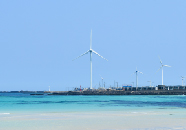 Bali, Indonesia





SUPPORTED BY






CONFERENCE THEME


Previously, ICBET 2017 in Hong Kong, ICBET 2016 in Singapore, ICBET 2015 in Seoul, South Korea, ICBET 2014 in Penang, Malaysia, ICBET 2013 in Copenhagen, Denmark, ICBET 2012 in Hong Kong and ICBET 2011 in Kuala Lumpur, Malaysia has been held successfully. This conference held annually to provide opportunities for the delegates to exchange new ideas and application experiences face to face, to establish business or research relations and to find global partners for future collaboration. Submitted conference papers will be reviewed by technical committee or reviewers of the Conference.
HIGHLIGHTS


• Publication
Submitted papers will be peer reviewed. After it is accepted, at least one author should be registered and presented for the paper. Then paper will be published in International Conference Proceedings.
Publication Ethics - Penalty against Plagiarism
We firmly believe that ethical conduct is the most essential virtual of any academic. Hence any act of plagiarism is a totally unacceptable academic misconduct and cannot be tolerated.

One Best Presentation will be selected from each oral session. The Certificate for Best Presenation will be awarded after each session of the conference.
IMPORTANT DATES


Paper Submission (Full Paper) Before November 25, 2017
Notification of Acceptance On December 20, 2017
Final Paper Submission Before January 10, 2018
Authors' Registration Before January 10, 2018
Conference Dates April 23-24, 2018
One Day Visit & Tour April 25, 2018
ICBET PHOTOS


NEWS OF CONFERENCE


September 07, 2017, News! Prof. Satoru Miyano from The University of Tokyo, Japan joined in ICBET 2018 as one of the Program Chairs. (Click)

July 23, 2017, News! Assoc. Prof. Jamaluddin Mahmud from Universiti Teknologi MARA, Malaysia joined in ICBET 2018 as one of the Program Chairs. (Click)

July 20, 2017, News! The conference venue for ICBET 2018 is sured and it will be held in Patra Jasa Bali Resort & Villas. (Click)

June 10, 2017, News! Prof. Chiharu Ishii from Hosei University, Japan will hold ICBET 2018 as one of the Conference Chairs. (Click)

May 20, 2017, News! The ICBET 2018 official website is online and submission is opened. (Click)

COMMITTEE


Prof. Chiharu Ishii
Hosei University, Japan

Prof. M. O. Abdelaal Cairo University, Egypt

Prof. Chaur-Heh Hsieh Ming Chuan University, Taiwan

Prof. Robert Borris Tianjin University, China

Prof. Yung Wing Ho The Chinese University of Hong Kong, Hong Kong
SUBMISSION & CONTACT METHODS


• Submission Method:
Electronic Submission System; ( .pdf)
Presentation and Paper Publication: Full paper should be submitted.
Presentation without Paper Publication: Abstract should be submitted.
• Contact Method:
Email: icbet.secretary@yahoo.com.
Should you have any inquiries about the conference, please send emails to this email address.