INDEXED BY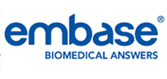 CONFERENCE TO BE HELD IN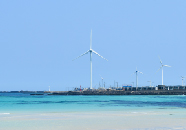 Meiji University, Tokyo, Japan

SPONSORED BY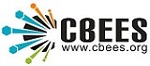 SUPPORTED BY




KEYNOTE SPEAKERS


Keynote Speaker I
Prof. Chiharu Ishii
Hosei University, Japan
Chiharu Ishii received his PhD in Mechanical Engineering from Sophia University, Japan in 1997. From 2002 to 2009, he was an Assistant Professor with Kogakuin University. Currently, he is a Professor at the Department of Mechanical Engineering, Hosei University, Japan. He has received several awards such as The Best Paper Award in the area of Tactile and Haptic Interfaces at the 4th International Conference on Human System Interaction (HSI 2011); Best Paper Award at the 1st International Conference on Computer Science, Electronics and Instrumentation (ICCSE 2012); Best Presentation Award at the International Conference on Intelligent Mechatronics and Automation (ICIMA 2013); Excellent Oral Presentation Award, at the 4th International Conference on Soft Computing & Machine Intelligence (ISCMI 2017). He is currently a member of IEEE, SICE, JSME, RSJ, IEEJ and JSCAS. His research interests are in medical robotics, assistive technology and robust control.
Keynote Speaker II

Prof. Tjokorda Gde Tirta Nindhia
Udayana University, Indonesia
Tjokorda Gde Tirta Nindhia received Doctor Degree from Gadjah Mada University (UGM) Yogyakarta, Indonesia on August 2003, with major field of study was Material Engineering. He participated in various international research collaborations such as with Muroran Institute of Technology Japan (2004), Toyohashi University of Technology Japan (2006), Leoben Mining University Austria (2008-2009), Technical University of Vienna Austria (2010), Institute Chemical technology of Prague Czech Republic (2012-now) and very recently with Michigan State University (MSU) and University of Hawaii in the USA under Fulbright Scholarship. His current job is as Full Professor in the field of Material Engineering at Engineering Faculty, Udayana University, Jimbaran, Bali, Indonesia. His research interest covers subjects such as, Biomedical Engineering, biosensor, biomaterial, waste recycle, failure analyses, advance ceramic, metallurgy, composite, renewable energy, and environmental friendly manufacturing.Speech Title: "STAT3 as a Molecular Target for Cancer Therapy".
Plenary Speaker I

Prof. Robert Borris
Tianjin University, China
Following completion of a BS degree (Biology) from Loyola University in Chicago, Robert P. Borris earned his BS (Pharmacy) and PhD (Pharmacognosy) degrees at the University of Illinois Medical Center in Chicago. He then pursued postdoctoral studies in organic chemistry at the University of Zurich (Switzerland). Returning to the United States, he served as an Assistant Professor of Pharmacognosy at Rutgers University before moving to the pharmaceutical industry where he established and headed phytochemical research in the New Drug Discovery programs at Merck Research Laboratories. Retiring after a long career at Merck, he became Vice President for Botanical Science and Regulation at the Council for Responsible Nutrition (Washington DC) before moving to the University of Hawaii at Hilo as Associate Dean for Research at the newly formed Daniel K. Inouye College of Pharmacy. After several years in Hawaii, he moved to his current position of Professor and Vice Dean (Research and Academic Programs) at the School of Pharmaceutical Science and Technology at Tianjin University. He is a Tianjin 1000 Talents Scholar and the winner of the Tianjin Haihe Friendship Award for service to the people and government of Tianjin. Throughout his career, his passion for "Discovery" in general and "Natural Products Chemistry" in particular have enabled him to become President of the American Society of Pharmacognosy (1997-8) and a Fellow of the Linnean Society of London.
Plenary Speaker II

Assoc. Prof. Keimei Oh
Akita Prefectural University, Japan
Dr. Keimei Oh was born in Shanghai, China. He received B.Sc. in the Department of Chemistry from Shanghai University and Ph.D. degree from the Graduate School of Agricultural and Life Sciences, The University of Tokyo in 1997. After working at RIKEN as a Special Postdoctoral Fellow, he joined the Department of Biotechnology faculty at Akita Prefectural University in 1999. In 2003, he worked as a visiting scientist at US Department of Energy, Plant Research Laboratory in Michigan State University. He was appointed as Associate Professor at Akita Prefectural University in 2007. Currently, he is working in the field of design and synthesis biological active chemicals targeting plant hormone biosynthesis and signaling transduction pathways. He received numerous awards including the Society Award of the Japanese Society for Chemical Regulation of Plants.