INDEXED BY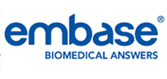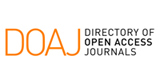 CONFERENCE TO BE HELD IN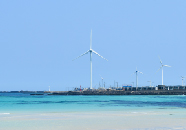 Bali, Indonesia



SUPPORTED BY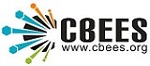 KEYNOTE SPEAKERS


Keynote Speaker I
Prof. Chiharu Ishii
Hosei University, Japan
Chiharu Ishii received his PhD in Mechanical Engineering from Sophia University, Japan in 1997. From 2002 to 2009, he was an Assistant Professor with Kogakuin University. Currently, he is a Professor at the Department of Mechanical Engineering, Hosei University, Japan. His research interests are in medical robotics, assistive technology and robust control. He is a member of JSME, SICE, RSJ, IEEJ and IEEE.
Speech Title: "Challenge for Development of Medical and Assistive Devices"
Abstract: Japan is facing a serious problem of population aging. The percentage of elderly people of age 65 years or over (aging ratio) is 27.3% in 2017, and it is forecasted that the aging ratio becomes 33.4% in 2035. In this way, Japan has reached a super-aged society which no country in the world has experienced. Becoming the super-aged society, it is necessary to respond to the demand of medical care and nursing of elderly people. Therefore, challenge for development of medical and assistive devices through an application of the Robot Technology (RT) has been promoted. In this talk, some medical and assistive devices developed in my laboratory are explained.
The robotic surgical system for single-port-surgery termed "HASROSS", the lightweight power assist suit termed "Cool Vest" to reduce care giver's burden in transfer work, control system of the electric wheelchair based on user's biosignals, such as EMG, EOG and EEG, and sensory feedback device for myoelectric prosthetic hand, are mentioned.
Keynote Speaker II

Assoc. Prof. GAUTAM SETHI
Department of Pharmacology, National University of Singapore, Singapore
EDUCATION/TRAINING
B. S. 1998 Banaras Hindu University, Varanasi, India Chemistry (Honours)
M. S. 2000 Banaras Hindu University, Varanasi, India Biochemistry
Ph.D 2004 Banaras Hindu University, Varanasi, India Biotechnology
PDF 2004-07 UTMDACC Houston, Texas, USA. Cancer biology.
Asst Prof. 2008-14 National University of Singapore Pharmacology
Associate Prof. 2014- Now National University of Singapore
POSITIONS AND EMPLOYMENT
Sept. 2000 to Aug. 2002 Junior Research Fellow, School of Biotechnology, Banaras Hindu University, Varanasi, India.
Sept. 2002 to March 2004 Senior Research Fellow, School of Biotechnology, Banaras Hindu University, Varanasi, India
2004-2007 Postdoctoral Fellow, The University of Texas MD Anderson Cancer Center.
2008-2014 Assistant Professor, Dept. of Pharmacology, NUS.
2014-Now Associate Professor with tenure, Dept. of Pharmacology, NUS.
Speech Title: "STAT3 as a Molecular Target for Cancer Therapy"
Abstract: Signal Transducers and Activators of Transcription (STATs) comprise an important class of transcription factors that have been implicated in a wide variety of essential cellular functions related to proliferation, survival, and angiogenesis. Among various STAT members, STAT3 is frequently overexpressed in tumor cells as well as tissue samples, and regulates the expression of numerous oncogenic genes controlling the growth and metastasis of tumor cells. I will briefly discuss the importance of STAT3 as a potential target for cancer therapy and also provide novel insights into various classes of existing pharmacological inhibitors of this transcription factor that can be potentially developed as anti-cancer drugs.
Plenary Speaker I

Prof. Satoru Miyano
The University of Tokyo, Japan
Satoru Miyano, PhD, is the Director of Human Genome Center, the Institute of Medical Science, the University of Tokyo. He received the B.S. (1977), M.S. (1979) and PhD (1984), all in Mathematics from Kyushu University, Japan. He is an ISCB Fellow. His research mission is to develop "Computational Medical Systems Biology towards Genomic Personalized Medicine, in particular, cancer research and clinical sequence informatics. He has been involved as PI with the International Cancer Genome Consortium, the Grant-in-Aid for Scientific Research on Innovative Areas (MEXT) "Systems Cancer Research in Neo-dimension", and MEXT Priority Issues on Post-K computer "Integrated Computational Life Science to Support Personalized and Preventive Medicine". By massive data analysis and simulation with the supercomputers, his group is developing computational methods to link differences in our genomes to diseases, drugs, and environmental factors with systems understanding.
Speech Title: "Arrival of Oncologists Armed with AI-Powered Exoskeletons"
Abstract: We have been running cancer clinical sequence based on whole genome, whole exome, panels, RNA sequencing and epigenetic analysis at our institute. When focused on hematology/oncology, it takes five days for a patient from signing informed consent (IC) to receiving diagnosis. This five-day process consists of IC, specimen collection, whole exome sequencing, whole exome sequence data analysis, interpretation/translation of mutations by oncologists, determining the diagnosis combined with all pathological data and returning the result (therapy if any) to the patient. Therapies are not only drugs but also hematopoietic stem cell transplantation. A pipeline Genomon for analyzing cancer genomes and RNA sequences by next-generation sequencers plays one of the key roles. It is running on the supercomputer system SHIROKANE at our Human Genome Center. The bottleneck of interpretation/translation was drastically resolved by employing IBM Watson for Genomics in harmony with our in-house human curation pipeline. We report how our system works as a conglomerate of oncologists, cancer biologists, bioinformaticians augmented with Watson and Genomon.
Plenary Speaker II

Dr. Malka N. Halgamuge
University of Melbourne, Australia
Dr. Malka N. Halgamuge is a Researcher in the Department of Electrical and Electronic Engineering at the University of Melbourne. She obtained her Ph.D. from the same department. She also serves as the Adjunct Professor at Vellore Institute of Technology (VIT), India. She was awarded the Chinese Academy of Sciences President's International Fellowship Initiative (2017), Incoming Leaders Fellowship from Australia India Institute @ Delhi (2016), Next Step Initiative Fellowship (2015), Australia-China Young Scientist Fellowship (2014), Dyason Fellowship at the University of California (UCLA), Los Angeles, USA (2013), Early Career Researcher (ECR) Award from Alexander von Humboldt Foundation (2013) and Solander Fellowships at Lund University (2007 and 2008). She is the recipient of the Vice-Chancellor's Engagement Award (2010) and Vice-Chancellor's Knowledge Transfer Award (2008) for her research at the University of Melbourne. She has published more than 80 peer-reviewed technical articles attracting over 785 Citations. Her Research Gate RG Score is 31.75. She was also the Guest Editor for 3 Special Issues. She is the Associate Editor for 2 International Journals, Editorial Board Member for 6 International Journals, an IEEE Senior Member and was the Program Co-Chair, Publication Chair, Advisory Chair, Publicity Co-Chair, Track Chair, Track Co-chair, Session Chair and a Member of the Technical Program Committee (TPC) for more than100 international conferences. She gave a Keynote speech at the research conference In Kerala, India (2018). addition to her publications, her research has acquired significant attention, resulting in an invitation to present 43 invited/guest lectures at Universities and Industry including Oxford University, IBM Research, and the delivery of 7 IEEE talks. She has also conducted 15 journalist/media interviews and articles (Science Alert, Melbourne Voice, Moreland Leader and GradNews etc.) as well as two video interviews, including one in ABC News Australia. Her current research interests include public health (Bioelectromagnetics) and Data Science.
Speech Title: "Therapeutic Use of Pulsed Electromagnetic Fields: Can Living Being Be Influenced by Non-Ionizing Radiation and Magnetism?"
Abstract: The interaction between electromagnetic fields and biological living beings otherwise known as bioelectromagnetics is a research area that has generated conflicting results regarding possible adverse health effects. The International Agency for Research on Cancer (IARC) classifies electromagnetic fields as a "possibly carcinogenic" to human that might transform normal cells into cancer cells. The importance of developing the exposure-risk relationship between electromagnetic fields and the biological cell is urgently needed. An early thought was that thermal and electrical noise generated by random fluctuations of charged particles in cells at normal temperatures would mask vital information about the effect of weak magnetic fields (μT range). However, more recent studies question this thinking. The first part of the talk aims to start answering some of the key questions in this area.
Magnetic nanoparticles (MNP) heating systems have numerous biomedical applications, including potential use in hyperthermia treatments such as cancer therapy and disease healing and arose as an efficient approach. Hyperthermia treatment relies on the certainty of the nanoparticle absorbs energy from an alternating magnetic field. The second part of the talk will explain the optimizing heat generation mechanisms in hyperthermia in biomedical applications.