INDEXED BY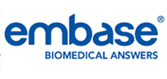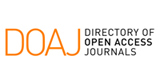 CONFERENCE TO BE HELD IN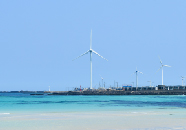 Bali, Indonesia



SUPPORTED BY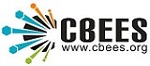 KEYNOTE SPEAKERS


Keynote Speaker I
Prof. Chiharu Ishii
Hosei University, Japan
Chiharu Ishii received his PhD in Mechanical Engineering from Sophia University, Japan in 1997. From 2002 to 2009, he was an Assistant Professor with Kogakuin University. Currently, he is a Professor at the Department of Mechanical Engineering, Hosei University, Japan. His research interests are in medical robotics, assistive technology and robust control. He is a member of JSME, SICE, RSJ, IEEJ and IEEE.
Keynote Speaker II

Assoc. Prof. GAUTAM SETHI
Department of Pharmacology, National University of Singapore, Singapore
EDUCATION/TRAINING
B. S. 1998 Banaras Hindu University, Varanasi, India Chemistry (Honours)
M. S. 2000 Banaras Hindu University, Varanasi, India Biochemistry
Ph.D 2004 Banaras Hindu University, Varanasi, India Biotechnology
PDF 2004-07 UTMDACC Houston, Texas, USA. Cancer biology.
Asst Prof. 2008-14 National University of Singapore Pharmacology
Associate Prof. 2014- Now National University of Singapore
POSITIONS AND EMPLOYMENT
Sept. 2000 to Aug. 2002 Junior Research Fellow, School of Biotechnology, Banaras Hindu University, Varanasi, India.
Sept. 2002 to March 2004 Senior Research Fellow, School of Biotechnology, Banaras Hindu University, Varanasi, India
2004-2007 Postdoctoral Fellow, The University of Texas MD Anderson Cancer Center.
2008-2014 Assistant Professor, Dept. of Pharmacology, NUS.
2014-Now Associate Professor with tenure, Dept. of Pharmacology, NUS.
Plenary Speaker I

Prof. Satoru Miyano
The University of Tokyo, Japan
Satoru Miyano, PhD, is the Director of Human Genome Center, the Institute of Medical Science, the University of Tokyo. He received the B.S. (1977), M.S. (1979) and PhD (1984), all in Mathematics from Kyushu University, Japan. He is an ISCB Fellow. His research mission is to develop "Computational Medical Systems Biology towards Genomic Personalized Medicine, in particular, cancer research and clinical sequence informatics. He has been involved as PI with the International Cancer Genome Consortium, the Grant-in-Aid for Scientific Research on Innovative Areas (MEXT) "Systems Cancer Research in Neo-dimension", and MEXT Priority Issues on Post-K computer "Integrated Computational Life Science to Support Personalized and Preventive Medicine". By massive data analysis and simulation with the supercomputers, his group is developing computational methods to link differences in our genomes to diseases, drugs, and environmental factors with systems understanding.
Speech Title: "Arrival of Oncologists Armed with AI-Powered Exoskeletons"
Abstract: We have been running cancer clinical sequence based on whole genome, whole exome, panels, RNA sequencing and epigenetic analysis at our institute. When focused on hematology/oncology, it takes five days for a patient from signing informed consent (IC) to receiving diagnosis. This five-day process consists of IC, specimen collection, whole exome sequencing, whole exome sequence data analysis, interpretation/translation of mutations by oncologists, determining the diagnosis combined with all pathological data and returning the result (therapy if any) to the patient. Therapies are not only drugs but also hematopoietic stem cell transplantation. A pipeline Genomon for analyzing cancer genomes and RNA sequences by next-generation sequencers plays one of the key roles. It is running on the supercomputer system SHIROKANE at our Human Genome Center. The bottleneck of interpretation/translation was drastically resolved by employing IBM Watson for Genomics in harmony with our in-house human curation pipeline. We report how our system works as a conglomerate of oncologists, cancer biologists, bioinformaticians augmented with Watson and Genomon.
Plenary Speaker II

Assoc. Prof. Jamaluddin Mahmud
Universiti Teknologi MARA, Malaysia
Assoc Prof Ir Dr Jamaluddin Mahmud obtained his PhD degree in (Biomechanical) Engineering from Cardiff University UK; MSc (Manufacturing) Engineering degree from International Islamic University Malaysia (IIUM); and B.Eng. (Hons.) Mechanical Engineering degree from Universiti Teknologi MARA (UiTM). He joined the Faculty of Mechanical Engineering UiTM as a lecturer in 2001 and currently he is an Associate Professor. He has served UiTM Management Team at various levels such as a Deputy Dean, Head of Academic Programmes and the Head of Industry Linkage at the Chancellery's Office of Industry, Community and alumni Network (ICAN). He has more than two years of industrial experience, working as a service executive at UMW Equipment Sdn. Bhd. His competency in mechanical engineering supported by his past experience in industry and current involvement with industries has enabled him to register as a Professional Engineer (Ir) with the Board of Engineers Malaysia (BEM). Assoc Prof Ir Dr J Mahmud has been lecturing on Biomechanics, Composite Materials, Finite Element Method and Engineering Design, which happens to be his areas of research interest and has published more than 100 technical papers in journals and conference proceedings locally and internationally. Due to his expertise and experience, he has been appointed as a judge in design competitions, external examiner, keynote speaker, panel evaluator, visiting researcher and a member in various technical committees at national and international level.
Plenary Speaker III

Dr. Malka N. Halgamuge
University of Melbourne, Australia
Dr. Malka N. Halgamuge is a Researcher in the Department of Electrical and Electronic Engineering of the University of Melbourne. She obtained her Ph.D. from the same department. She is awarded the Chinese Academy of Sciences President's International Fellowship Initiative (2017), Incoming Leaders Fellowship from Australia India Institute @ Delhi (2016), Next Step Initiative Fellowship (2015), Australia-China Young Scientist Fellowship (2014), Dyason Fellowship, University of California (UCLA), Los Angeles, USA (2013), Early Career Researcher (ECR) Award from Alexander von Humboldt Foundation (2013) and Solander Fellowships, Lund University (2007 and 2008). She is the recipient of the Vice-Chancellor's Engagement Award (2010) and Vice-Chancellor's Knowledge Transfer Award (2008) for her research at the University of Melbourne. Two of the papers she has co-authored with her PhD students received the "Best Paper Award" (2012) and "Best Student Paper Award" (2011). She has published more than 70 peer-reviewed technical articles attracting over 675 Citations. Her Research Gate RG Score is 28.44. She is the Associate Editor for 2 International Journals and Editorial Board Member for 4 International Journals. In addition to her publications, her research has acquired significant attention, resulting in an invitation to present 36 invited/guest lectures including Oxford University, Ohio State University, and 7 IEEE talks. She has also conducted 15 journalist/media interviews and articles (Science Alert, Melbourne Voice etc.) as well as two video interviews including ABC News Australia in May 2014. Her research interest is investigating biological effect of radiofrequency and extremely low-frequency electromagnetic fields on humans.